This content was created by @fitcityblonde in partnership with NoDoz. Wanna see how NoDoz stacks up to other forms of caffeine? Compare NoDoz to other caffeine products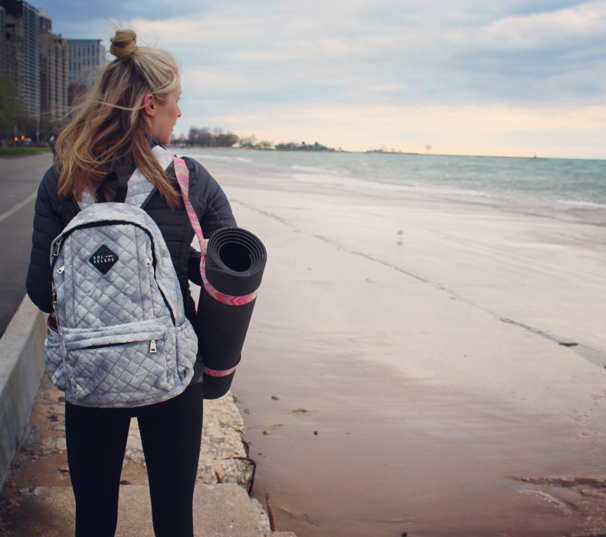 Last week someone asked me how fitcityblonde started and I went into my usual story of three college friends who started a blog right after graduating three years ago... I then choked as I realized it has been almost FIVE years since graduation and the beginning of FCB. While each year keeps getting better than the last and we have all grown so much together, I do enjoy a good reminisce-sesh every now and then (I'm a cancer, what can I say?). We have come a LONG way since 2014 and it has been an amazing experience learning and growing with the ever-evolving health + fitness industry.
Four years, two domain changes and many health and fitness trends ago, we wrote a fun little blog post about what you could find in our bags. While we're unable to locate that original blog post ATM (throwback to the days of blogspot -- LOL), I remember it including something along the lines of: our favorite flavored protein bars (which were likely comprised of artificial, not-so-great-for-you ingredients), some squeezable nut butter pouches, a Fitbit and an iPad with access to Kayla Itsines' BBG workout guides. While none of the aforementioned items are bad, it's fun to reflect on how our bags have changed as we've grown.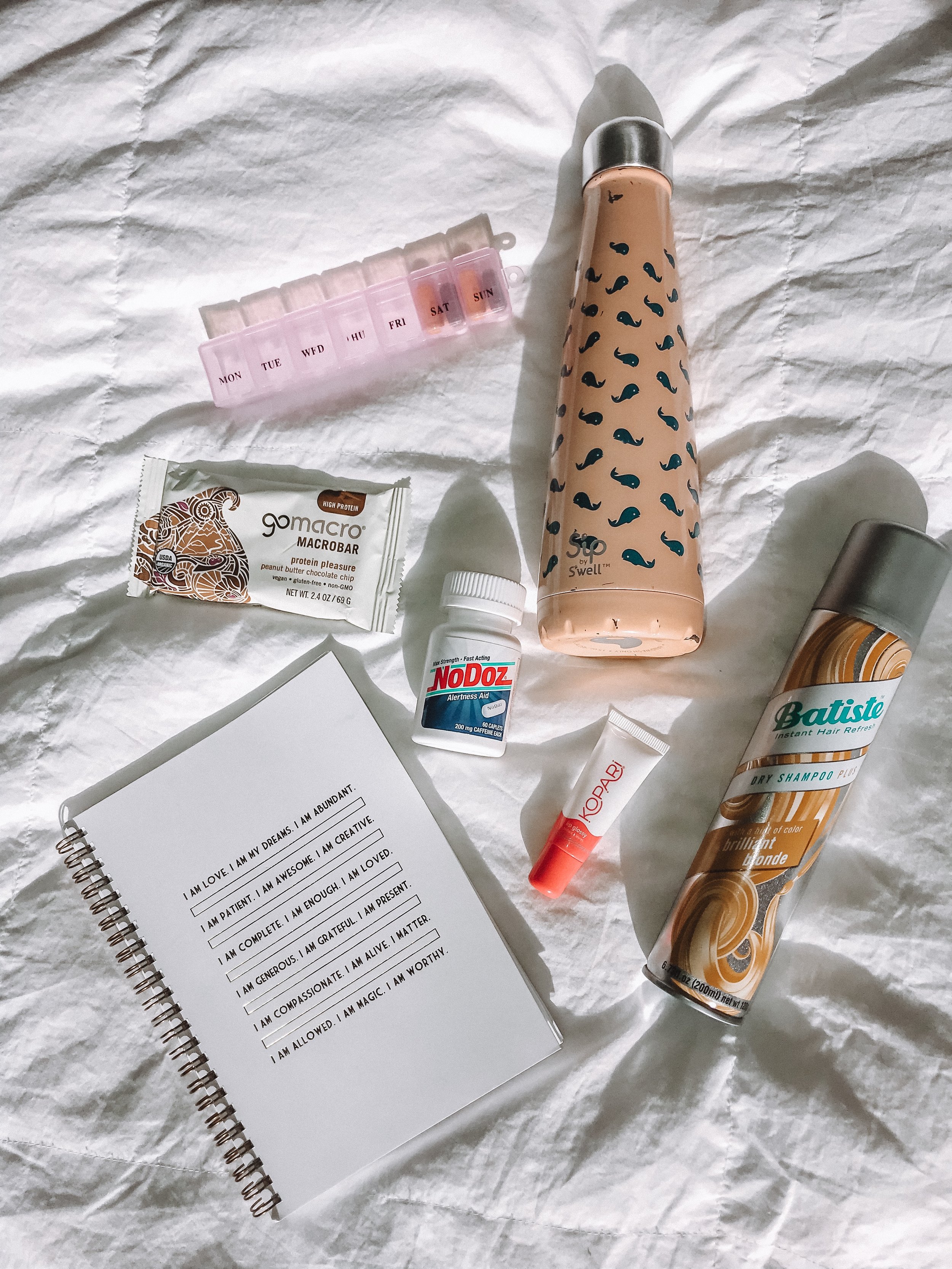 Fast forward a few years, and here's a curated list of what you may find in the Blonde's bags these days:
Celery -- yes, you heard it. We're huge fans of celery juicing (more to come on this), so 99.9% of the time you can find us coming from Whole Foods, celery in tote.
Moisturizing lip gloss -- a must! Especially in the winter time.
Journal -- as much as we love technology, nothing can replace the OG journal. We love writing things down on paper, brainstorming the next big idea, venting about current stresses and making lists of gratitude.
Snacks -- trail mix, bars - you know the drill.
Pill organizer -- are we old or what? In all seriousness, being able to carry all of our probiotics, blends and herbs in one container is NECESSARY.
Water bottle -- HYDRATE, HYDRATE, HYDRATE!
Dry shampoo -- ain't nobody got time to shower every 5 mins.
NoDoz -- because we don't always have time to grab a pre-pilates coffee and sugary energy drinks and overly-processed pre-workouts just don't cut it for us anymore. NoDoz caffeine is clean, calorie-free, quick-acting and energizes us to get everything checked off the list.
What's in your bag these days? Let us know!
Xo,
The Blondes
Discover what @fitcityblonde carries in her bag to power through her day; hint: caffeine pills
---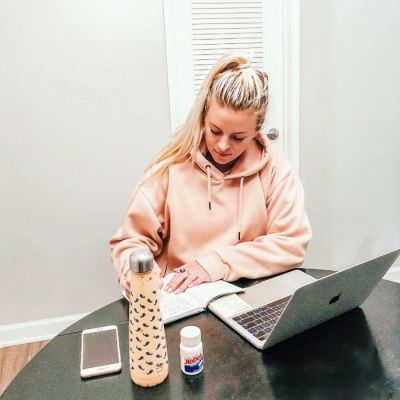 Previous
You may think bloggers spend all day sipping artistic lattes and snapping pics of their food. While that may be how it is for some, that's very much not the case for the ladies of fitcityblonde.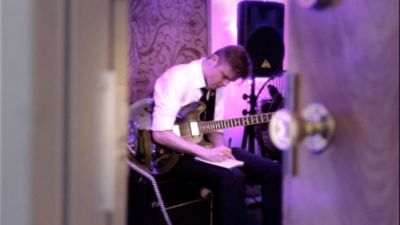 Next
"Good things take time, and there's something to be said for enjoying building momentum." See how Nick makes it all happen in After Hours, our showcase of creators whose hustle mentality takes them from profession to passion. Got a side hustle? Share it with us on social media (@nodoz_200mg). Wanna see how NoDoz stacks up to other forms of caffeine? Check out our caffeine comparison tool!
Where to Buy
NoDoz can be found in stores and online at these fine retailers.
How does nodoz compare to coffee and energy drinks?